Follow or Share the Hobby Love!:
Need a dress for a wedding, date, church, tea party, Kentucky Derby, and more? Check out this
Jawbreaker Dress
. The bodice is lined and the outer front has 2 small pleats at the front for an extra little something. This dress is a full circle skirt. The skirt options include peplum, mini, and dress length circle skirts and also fitted mini and dress length skirts.
I did shorten the sleeves by two inches because I like them a bit shorter. The fabric is Liverpool I got on Knitpop on clearance. I don't wear a lot of yellow, but I'm trying to branch out and I think this print is so pretty.
This post contains affiliate links.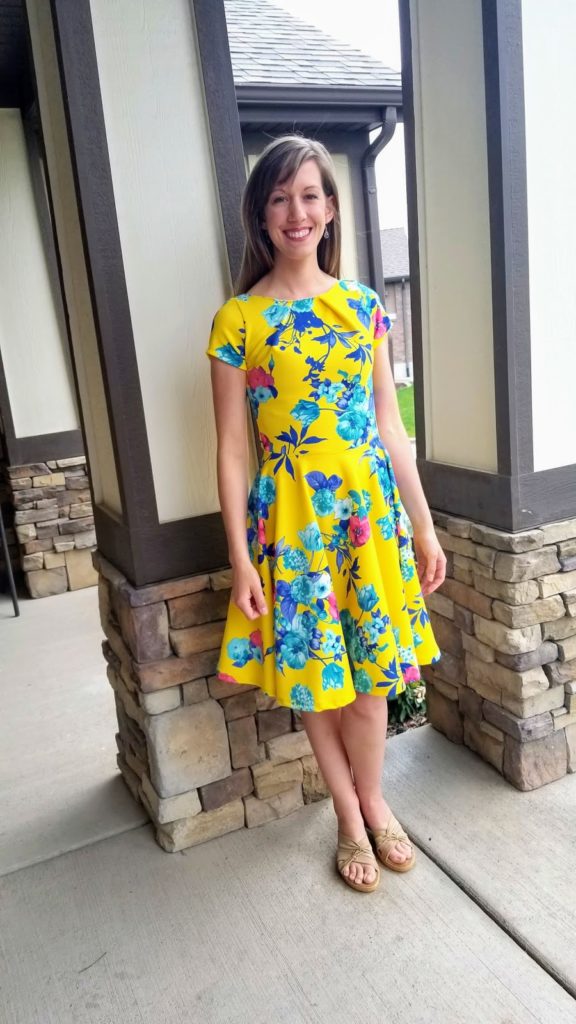 The circle skirt didn't seem big until I hemmed it. It took a lot of clips, I actually didn't have enough to go all the way around. So I started hemming and then would leave the skirt in the machine while I clipped ahead for a while, then sew up to that point and do it again. The Liverpool is really great to work with for a circle skirt though.
I had fun twirling the circle skirt like a little girl.
Can you see my rose earrings? They are my favorite to wear whenever I wish for Spring and Summer gardening. I made them using charms.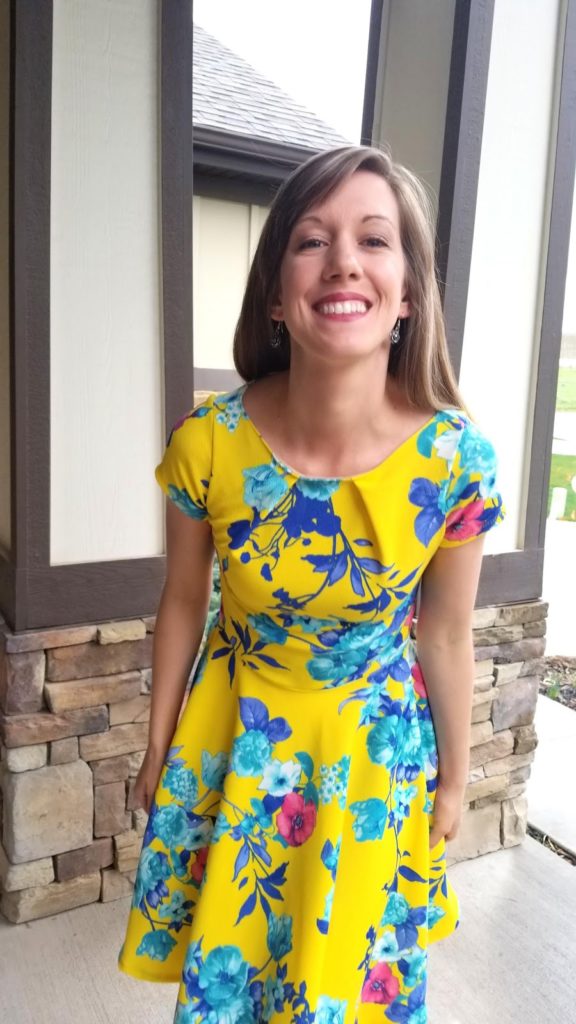 You can see more pictures of the Jawbreaker Dress pattern on the George and Ginger website HERE. It's on sale for the month of April (2019), 25% off!
Leave your comments and questions below.
Happy Sewing!