Follow or Share the Hobby Love!:
This dress is so fun to wear. It's unlike any other dress I own. The
Ginger Dress
is a swing dress with a handkerchief hem. It's really flattering through the midsection and hips, and just kind of swirls around you when you walk. I used DBP for the main fabric, and a sweater knit for the trim.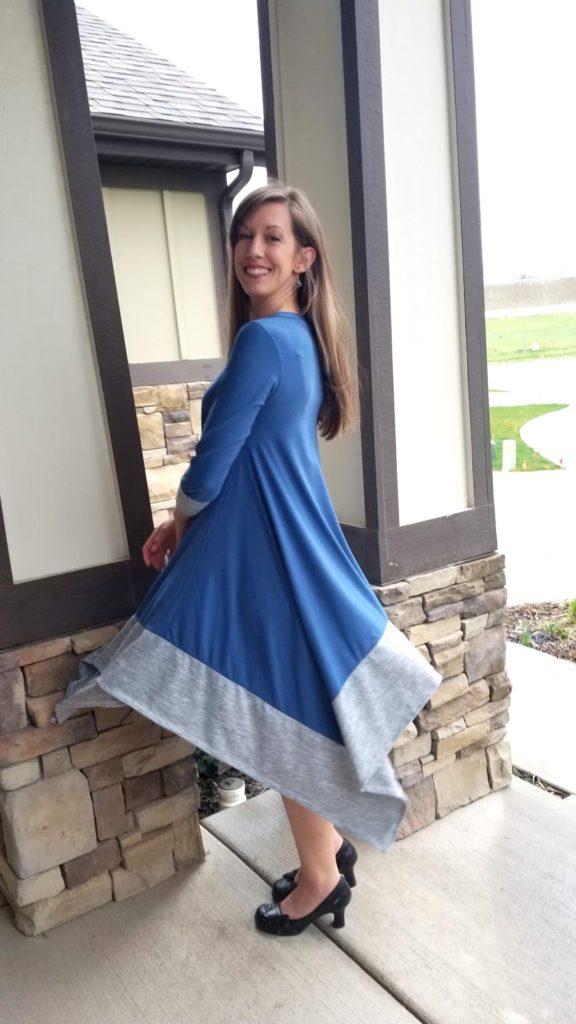 I like how the dress looks casual like a regular shirt on top, but the bottom gives it class. I've worn this dress with fluffy boots, heels, and flats and it all looks good together.


This post contains affiliate links.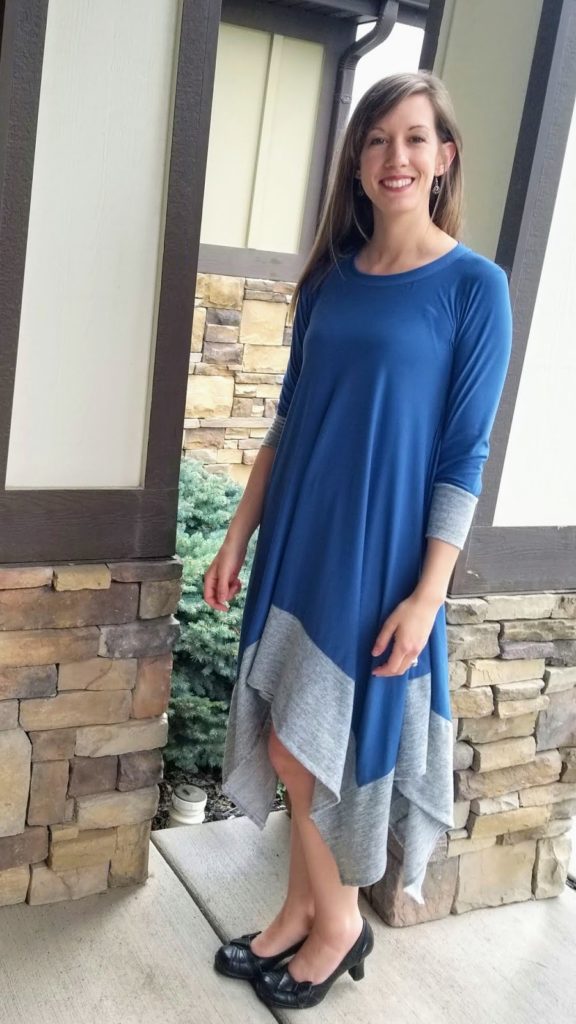 There is only one cuff size for the sleeves, so I actually made a wider cuff since the sweater knit I used didn't have much stretch and I wanted to be able to pull my sleeves up if needed. I saw an idea in the George and Ginger group about this dress a while back that I want to try on my next on. Someone recommended that if you want to keep the dress more form fitting at the top, you can draw a line straight down from the armscye until the waist, and then meet up with the pattern lines going outward. I'm sure it looks cute both ways.
If you want to make your own Ginger Dress, you can see the listing HERE.
Comments or questions? Please leave them below.
Happy Sewing!