Follow or Share the Hobby Love!:
Did you know? I also write blog posts for Ellie and Mac Pattern's Website. All the makes you see in the pictures above? – I've written sewing tutorials or detailed sewing blog posts about.
Below are brief synopses on each sewing blog post in case you're interested in making one of the outfits or curious on how to hack sewing patterns!
Click the title above the picture or the picture itself to see each post!
This dress started as an Ellie and Mac shirt pattern with a color blocking and a button down back. I hacked the pattern to turn it into a dress with a faux placket in the back. Click the title or picture to see how I did it!
---
This knee length dress actually came from an E&M pattern with a maxi skirt and no ruffle. I shortened it and added this little ruffle. Tap or click the picture to see the full sewing tutorial!
---
This is a lace raglan cardigan, but you almost wouldn't believe what the original Ellie and Mac sewing pattern looked like. Click the picture below to see the full pattern hack!
---
A skirt with built in leggings or leggings with a built in skirt? Either way it's cute and not too hard to make. Click below to see this fun Ellie and Mac sewing pattern mash!
---
Another dress hack! This one involves shortening the hem on a dress, making a fun belt sash, and lowering the waist seam. Click to see the full tutorial below!
---
I used a fun scrap busting pattern for a lounge shirt and a jogger pattern for lounge pants. Click below to see which Ellie and Mac patterns I used!
---
These are the Ellie and Mac Feel Pretty Pants Pattern and they really will make you feel pretty! You can tap below to see all the details on this pants sewing pattern.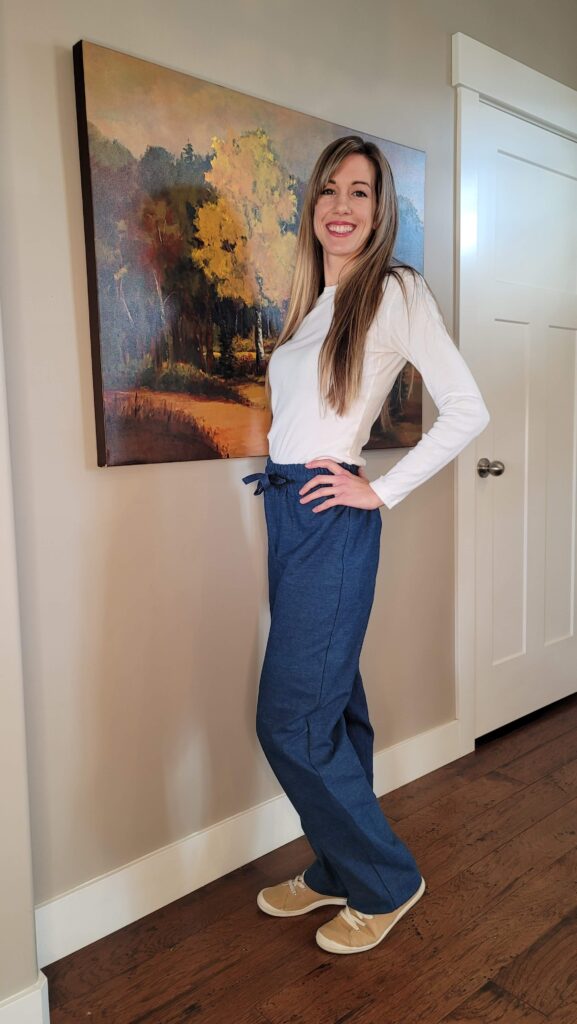 ---
This sewing tutorial shows how to add a paperbag waist to bottoms that just have a regular waistband. Step-by-step photos on how to cut and sew!
---
I used this super cute jumper skirt pattern and added a slight hack to the front of the waistband. Click below to see all the details!
---
Here I took a princess seam dress and hacked it to be a princess seam tank top with a sweetheart neckline. Click below to see all the sewing pattern hack details!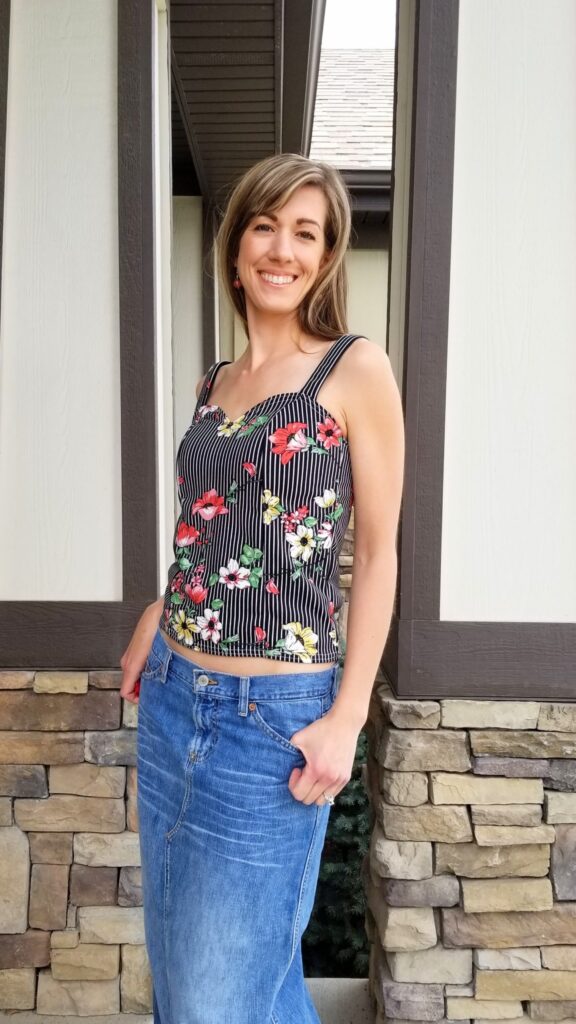 Hope you enjoy reading about how to alter patterns. There's really sew much you can do when you start treating patterns as a great base to work from. I hope you can also make the clothing of your dreams!
If you'd also like to see more sewing posts from the Let's Go Hobby Blog, you can click HERE to see all of those.
Please ask in the comments below if you have any questions! It emails me and I can respond to you quickly.
Happy Sewing!
This post contains affiliate links to help cover the blog costs. The links do not cause any extra cost to you, I just get a small percentage if you choose to buy from the links you click.