Follow or Share the Hobby Love!:
This stuffed animal dragon was for a test I participated in for the designer Rebecca Page. It was the first test I've done for Rebecca Page. I was required to sew up a first fit/muslin version and then a final. The test was pretty well organized with a great moderator. There were many edits submitted by all the testers, and in the end I think it came out to be a pretty great pattern. The details are so fun. The wings and the teeth and that fire tongue! My boys ran around hissing fire at each other.
The pattern is actually for either a dinosaur OR a dragon and has pattern pieces included for both versions. My twins wanted dragons, so dragons it was! For the first dragon, I used a basic thin quilting cotton for the body and eyes, velvet for the mouth, DBP for the teeth, and fleece for the tongue/fire, wings, claws, and spikes. On the final version, I used all fleece, because it doesn't fray, it's cheap, and I think it made a nice stuffed animal (soft!).
This post contains affiliate links.
The first one (black and red) is a bit under-stuffed because I didn't have quite enough poly-fil, but my four year old was too impatient to wait for me to get to the store. He HAD to play with it, and it NEEDED to be sewn closed NOW.
He's just a bit…wrinkly
I'm not a great hand sewist, so I went around the eyes, mouth, and teeth with a small zig zag stitch twice.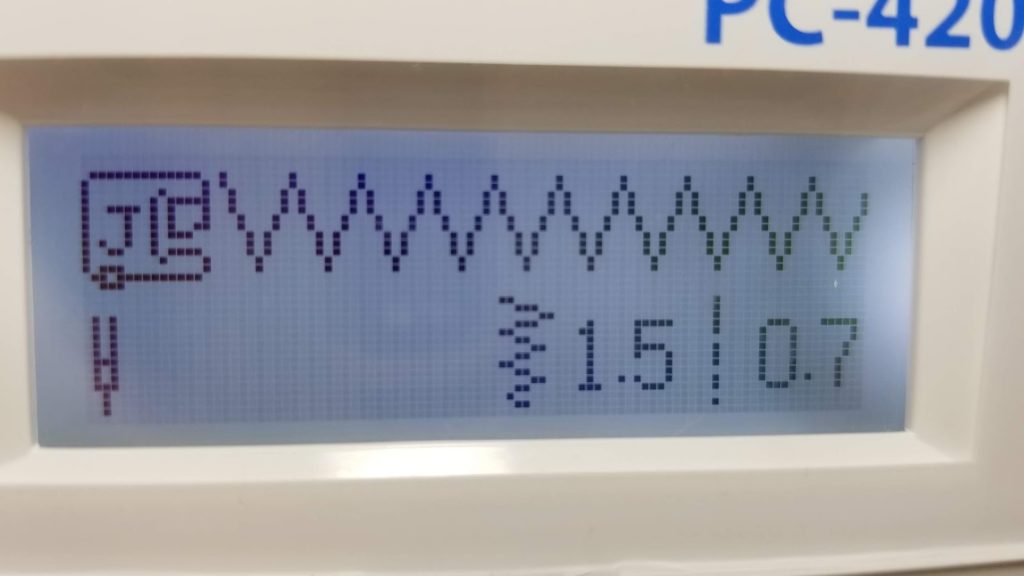 This is the stitch setting I used to embroider the face
I top stitched the wings with a straight stitch at a length of 3.5 with a back stitch at the beginning and end. The pattern comes with a design on the wings. I just copied that.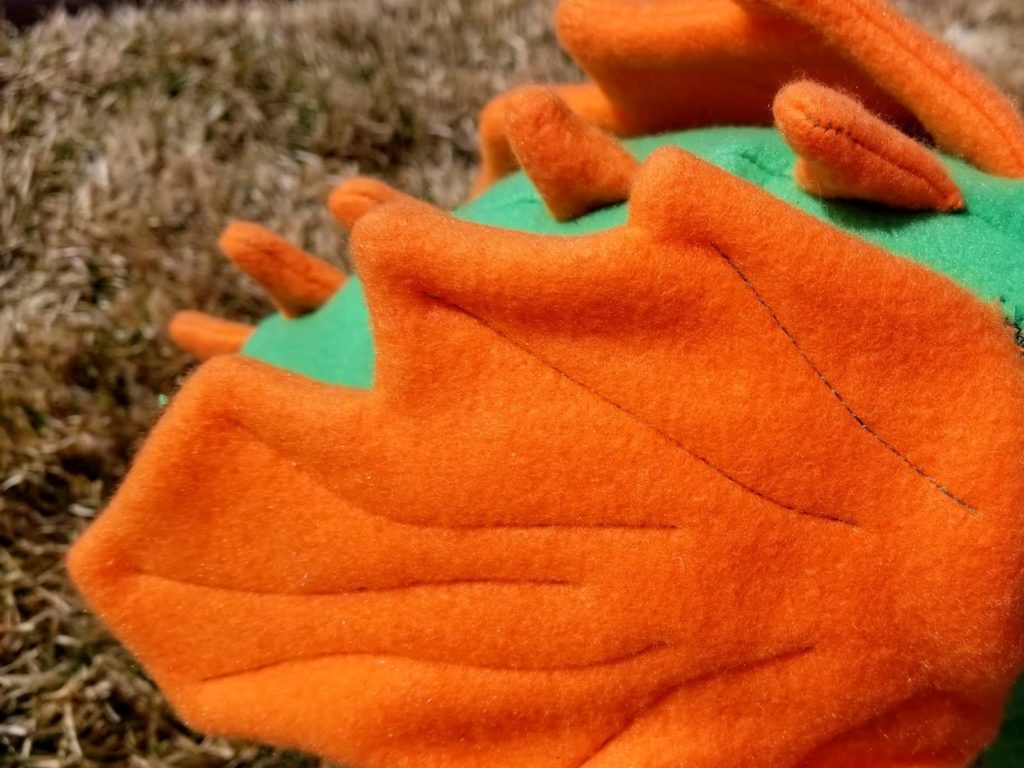 I had a great helper.
btw, the grass isn't dead, just dormant!
All in all, I think it's a great pattern for kids especially if they like dragons or dinosaurs. You can check the pattern out on the Rebecca Page website HERE. It's free!
If you have questions or comments please leave them below.

Happy Sewing!